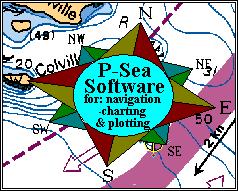 <![if !supportLineBreakNewLine]>
<![endif]>
2GB memory key

<![if !supportLineBreakNewLine]>
<![endif]>
---
P-Sea WindPlot requires a computer anti-piracy key that plugs in the USB port.
Until now that is all it did.
With this key you can:
>> You can securely store all of your tracks and marks. Accessed only by passwords
>> You can store most all of charts.
>> You can store your install program.
>> Drive is partitioned in a invisible drive, password drive and standard drive.

Everything needed to install on a new computer and get going again.
You can set up WindPlot so your private data is all on the key and never on the main computer so you have everything when you take your key out.

Price of key is not avail at this time, estimate $75 over the cost of a standard key exchange.
---