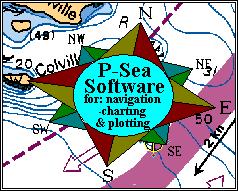 FREE NOAA BSB ED. 3 CHARTS






---
NEW EZ BSB chart install
(Scroll down past these for older Ver.6.77 WindPlot 1) For WindPlot version 7.21 or better (See ver.6.77, 2005 charts after this group if you have the Old WindPlot 6.77).
Select area, download it and run it on the computer that needs the charts, that is all that is needed to install up to date as of 1/22/2016
SELECT REGION


Combination: Region 2 Block Is., Rhode Is. to Canadian Border - Region 3 New York to Nantucket & Cape May NJ - Region 4 Chesapeake & Delaware Bays

Combinations: Region 6 Norfolk, VA to Jaxville, FL (Incl.I.C.W)- Region 7 Florida E. Coast & Keys - Region 8 Florida West Coast & Keys to Mobile AL - Region 17 Mobile AL to Browsnville TX

Region 10 Puerto Rico & US Virgin Is.

Combination Region 12 S. California to Pt. Arena to Mex. border - Region 14 San Francisco, CA to Cape Flattery, WA

Region 15 Pacific NW-Puget Sound to Canadian Border

Region 22 Lake Superior and Lake Huron (U.S. Waters)

Region 24 Lake Erie (U.S. Waters)

Region 26 Lake Ontario (U.S. Waters)

Region 30 Southeast Alaska

Region 32 South-Central Ak.-Cross Snd.(Yukutat) to Kodiak Is.

Region 34 Alaska: The Aleutians and Bristol

Region 36 Alaska: Norton Sound to Beaufort Sea

Region 40 Hawaiian Islands and U.S. Territories
---
Link to NOAA's free (Not for 6.77) most up-to-date charts: http://www.charts.noaa.gov/RNCs/RNCs.shtml
(Be sure to download the RNC raster and NOT the ENC vector charts. Requires WindPlot 7.22 or better to display them.)
You will have to move all files from the individual folders to the BSBCHART folder. If you have version 7.21.7 or better then just click the "AUTO FIND" button in the raster window and select LOCATE AND INSTALL FREE NOAA DOWNLOAD to have WindPlot move them for you.
If you have WindPlot II or WindPlot MAX and you wish to use the newest charts from this site then we highly recomend to either install the latest version of WindPlot 7.21.7 or better or if you do not want to update then install the file below:

BSB_UPDATE.EXE
Then you will no long have to run WinPlot II/MAX in FORCE BSB4 mode.
---
FREE CHARTS FOR Ver.6.77 WindPlot
The OLDER non-updated charts below work all versions of P-Sea WindPlot 1 and 2 without updating any files. They were last available from Maptech in Dec. of 2005 before Maptech changed the format where the FORCE BSB4 mode was required and they have not been updated since. You must use them with discretion as buoys and channels may have changed since.

To install: run the downloaded file and click on NEXT then accept the Maptech license agreement. You want all charts to go to the BSBCHART folder so change the install directory from C:\CHARTKIT\BSBCHART to C:\BSBCHART then click on ok. Repeat this proceedure for all remaining chart downloads.
---

Printable PDF chart installation instructions for P-Sea WindPlot
---

6.77 BSB chart driver update"

---
Region 2 Block Is., Rhode Is. to Canadian Border - 5 parts:
1:

2:

3:

4:

5:

---
Region 3 New York to Nantucket & Cape May NJ - 5 parts:
1:

2:

3:

4:

5:

---
Region 4 Chesapeake & Delaware Bays - 4 parts:
1:

2:

3:

4:

---
Region 6 Norfolk, VA to Jaxville, FL (Incl.I.C.W) - 2 parts:
1:

2:

---
Region 7 Florida E. Coast & Keys - 3 parts:
1:

2:

3:

---
Region 8 Florida West Coast & Keys to Mobile AL - 3 parts:
1:

2:

3:

---
Region 10 Puerto Rico & US Virgin Is. - 2 parts:
1:

2:

---
Region 12 S. California to Pt. Arena to Mex. border - 2 parts:
1:

2:

---
Region 14 San Francisco, CA to Cape Flattery, WA - 5 parts:
1:

2:

3:

4:

5:

---
Region 15 Pacific NW - Puget Sound to Canadian Border - 2 parts:
1:

2:

---
Region 17 Mobile AL to Browsnville TX - 5 parts:
1:

2:

3:

4:

5:

---